It's Stock Show time! One of my favorite parts of this event is viewing the Coors Western Art Exhibit and Sale. Located at 4665 Humboldt Street in the National Western Complex, a Red-Carpet Reception and Opening Gala for the Coors Western Art Exhibit and Sale was held Tuesday January 3.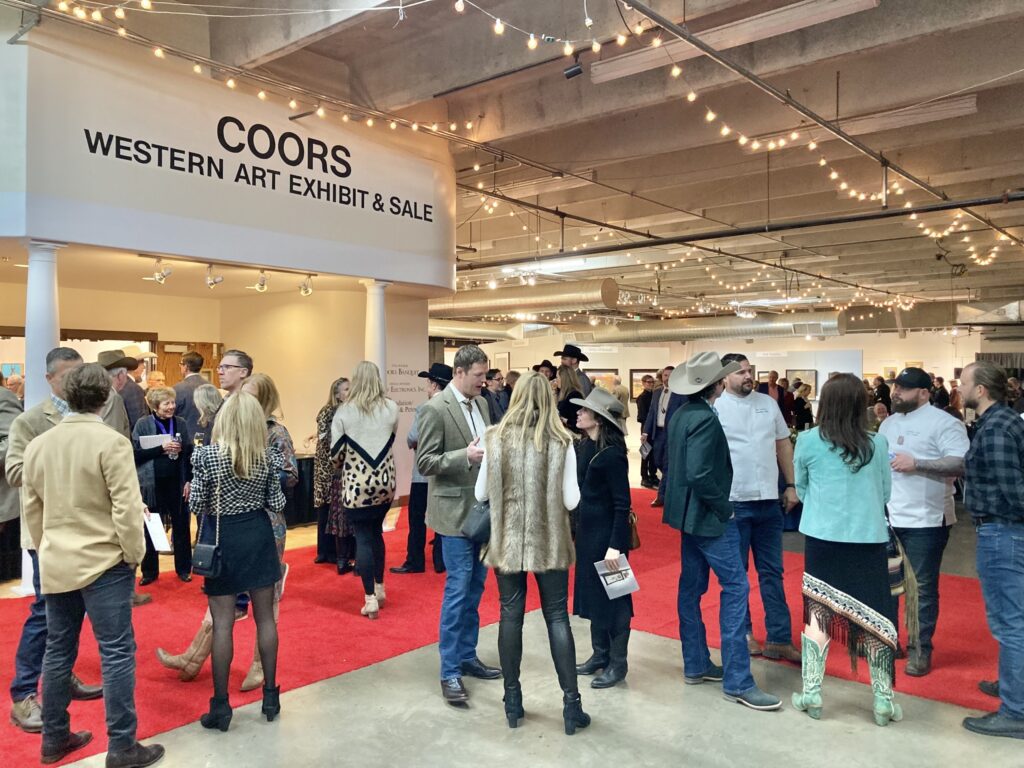 The exhibit and sale are a joint inspiration of Coors Brewing Company and the National Western Stock Show. The social group, Young Guns of the National Western Stock Show, promotes art, philanthropy, Western culture, and networking for young professionals. The Young Guns and Coors Western Art combine to support the National Western Scholarship Trust, which helps 100 students each year as they study agriculture, rural medicine, and veterinary sciences. Art sales will benefit this scholarship trust.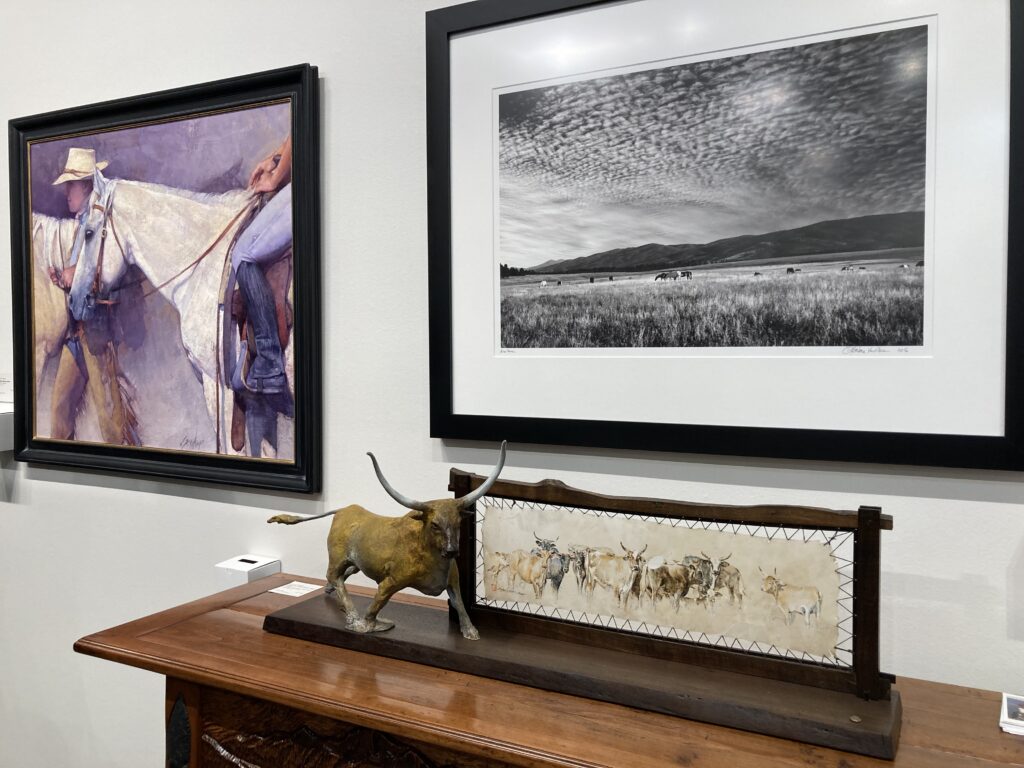 Be sure to stop by this impressive collection of Western art. The exhibit can only be viewed during the 16-day National Western Stock Show January 7-22. Located on the 3rd level of the Expo Hall at the National Western Complex, the art gallery is open 9am to 9pm Friday and Saturday, 9am to 8pm Sunday thru Thursday. There is no extra fee to get into the art gallery, but there is a grounds admission charge for the Stock Show which is different every day. For ticket prices, go to www.nationalwestern.com.
The 2023 Second Edition of Essential Denver includes Coors Western Art on page 90. Be sure to purchase your book for more details and additional museums and galleries.